Get our weekly newsletter delivered right to your inbox and never miss out on the latest in international trade news, cross-border issues and customs regulations.
Truck Freight Services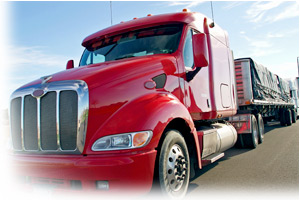 Trucking these days is a sophisticated means of transport that offers cost effective options and transit times to meet the needs of the shipper. All of our trucks are monitored for departures and arrivals. We manage our trucking in house and work with a growing database of reliable operators that can accommodate your needs at a moment's notice. We maintain relationships with operators all across North America to price aggressively and deliver on our commitments.
Truck and trailer options:
Team and single driver available
1 Ton cube van
5 Ton lift gate
China top - curtain sided deck
Crane equipped flat deck
53 foot dry trailer
53 foot refrigerated
53 foot flat deck
53 foot low bed
Multi axle unit
Low bed / double drop trailers
Expandable chassis
Super B Tandem's
Enclosed vehicle transporters
Open vehicle transporters
Typical truck client and situations:
Perishable goods
Manufacturing
Automobiles and machinery
Transit time conducive to trucking
Larger sized shipments over dimensional cargo
Rural collections and deliveries
Skidded / palletized cargo
Get a Truck Freight Quote Ask a Question