Get our weekly newsletter delivered right to your inbox and never miss out on the latest in international trade news, cross-border issues and customs regulations.
Specialty Freight Services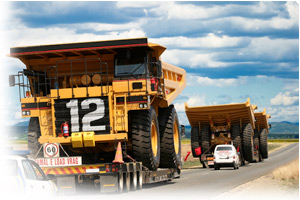 At times, the standard air, ocean and/or truck options are not sufficient enough for the completion of the job. ABC realizes that unique products and clients take a specialized equipment option to perform the task.
Examples of which are:
Heavy trailer equipment, power tail gates
Low beds, step decks, double drops, removable goosenecks
Mobile and static cranes, Cherry pickers
Refrigerated trailer, container, air pallet
Cargo Aircraft, Nose Loading Freighters, all - terrain landing Aircraft
20' Aircraft Pallets, ULD containers, Live Animal Stalls
Professional Block and braced loads, packaging, shrink wrapping and crating
High Cube containers, open top Ocean containers, Flat Racks
Typical clients and situations that require speciality equipment:
Aerospace, Aviation
Film Industry
Manufacturing - Plant shut Down
Live Animals - Horses
Urgent must depart and arrive at a definitive time (Critical)
Live Entertainment
Delay in transit - weather delay, production delays
Remote Location - only accessible by Air, Helicopter, Gravel strip
Engineering and Construction
Get a Specialty Freight Quote Ask a Question