Get our weekly newsletter delivered right to your inbox and never miss out on the latest in international trade news, cross-border issues and customs regulations.
Project Freight Services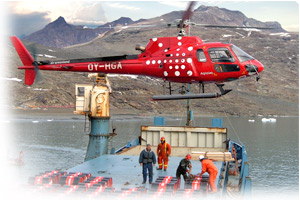 ABC is well versed to provide the means to initiate your project from concept to budget to execution and completion. We assemble the best resources from all industries to meet the demands of your project needs. Projects are considered to be multi mode aspects of transport with complex requirements utilizing resources from varied professional disciplines.
Examples of Projects:
Plant moves
Large manufacturing movement
Complex Transport solution
Multi continental transport move
Engineering solutions required
Dedicated Aircraft required
Live event management
On site Project management
Typical project management client:
Aerospace Industry
Manufacturing - Plant shut down
Live Animals - Horses, Sports Event
Urgent must depart and arrive at a definitive time (Critical)
Live Entertainment - Event, Festival
Remote Location - only accessible by Air, Helicopter, Gravel strip
Engineering and Construction
Mining and Exploration
Power and Energy Facilitator
Film Industry
Get a Project Freight Quote Ask a Question