Get our weekly newsletter delivered right to your inbox and never miss out on the latest in international trade news, cross-border issues and customs regulations.
USA Customs Brokerage Services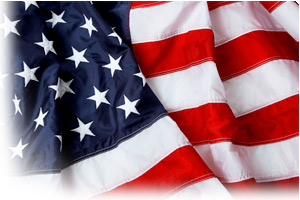 At ABC Customs Brokers, we work hard at keeping it simple. For all of your U.S. customs brokerage requirements, we are proud to offer the services of our affiliate U.S. customs brokerage company, Pacific Customs Brokers Inc.
Unlike other customs brokers, Pacific Customs Brokers Inc. is able to offer an array of services that will fulfill all of your cross-border shipping requirements. Their commitment to priority service will ensure that your shipments are handled professionally and promptly. They aim to exceed their client's expectations by providing exceptional services, strategic solutions, and unmatched client satisfaction 24 hours a day, 7 days a week.
Professional Services
Pacific Customs Brokers Inc. provides exceptional service to any and all types of importers in a wide variety of industries. Their Licensed Customs Brokers will work with you to expedite the customs clearance of your shipment, while at the same time ensuring adherence to all customs compliance and government regulations.
In order to provide premium services to their clients, Pacific Customs Brokers Inc. offers the following expertise and services:
Obtain clearances at all Commercial Customs ports of entry in the United States
Obtain clearances at all Commercial Customs ports of entry in Canada
Clearances for all modes of transport: AIR, OCEAN, TRUCK, RAIL, COURIER
In support of their customs brokerage services, Pacific Customs Brokers Inc. will provide the following:
Entry Types
Entry of Goods into the United States
Customs and Border Protection (CBP) is responsible for securing and facilitating trade to and from the United States and around the globe; securing it from acts of terrorism and assuring that goods arriving in the United States are legitimate and that appropriate duties and fees are collected.
Before September 11, 2001, the major responsibility of the former U.S. Customs Service was to administer the Tariff Act of 1930, as amended. When Customs subsequently merged with other border enforcement agencies to become U.S. Customs and Border Protection, CBP's priority mission became homeland security: detecting, deterring and preventing terrorists and their weapons from entering the United States.
Entry Types
When a shipment reaches the United States, the importer of record (i.e., the owner, purchaser, or licensed customs broker designated by the owner, purchaser, or consignee) will file entry documents for the goods with the port director at the goods' port of entry. Imported goods are not legally entered until after the shipment has arrived within the port of entry, delivery of the merchandise has been authorized by CBP, and estimated duties have been paid. It is the importer of record's responsibility to arrange for examination and release of the goods.
Entry For Consumption
Entering merchandise is a two part process consisting of: (1) filing the documents necessary to determine whether merchandise may be released from CBP custody, and (2) filing the documents that contain information for duty assessment and statistical purposes. Both of these processes can be accomplished electronically via the Automated Broker Interface (ABI) program of the Automated Commercial System (ACS).
Entry For Warehouse
If one wishes to postpone release of the goods, they may be placed in a CBP bonded warehouse under a warehouse entry. The goods may remain in the bonded warehouse up to five years from the date of importation. At any time during that period, warehoused goods may be re-exported without paying duty, or they may be withdrawn for consumption upon paying duty at the duty rate in effect on the date of withdrawal. If the goods are destroyed under CBP supervision, no duty is payable.
While the goods are in the bonded warehouse, they may, under CBP supervision, be manipulated by cleaning, sorting, repacking, or otherwise changing their condition by processes that do not amount to manufacturing. After manipulation, and within the warehousing period, the goods may be exported without the payment of duty, or they may be withdrawn for consumption upon payment of duty at the rate applicable to the goods in their manipulated condition at the time of withdrawal. Perishable goods, explosive substances, or prohibited importations may not be placed in a bonded warehouse. Certain restricted articles, though not allowed release from custody, may be warehoused.
Temporary Importation Under Bond (TIB)
Goods of the types enumerated below, when not imported for sale or for sale on approval, may be admitted into the United States under bond, without the payment of duty, for exportation within one year from the date of importation. Generally, the amount of the bond is double the estimated duties. The one year period for exportation may, upon application to the port director, be extended for one or more further periods which, when added to the initial one year, shall not exceed a total of three years. There is an exception in the case of articles covered in item 14: the period of the bond may not exceed six months and may not be extended.
Merchandise entered under TIB must be exported or destroyed before expiration of the bond period, or any extension, to avoid assessment of liquidated damages in the amount of the bond. All goods entered under TIB are subject to quota compliance.
Preparation of Documents
Our Customs Brokers will assist in the preparation of Canadian Textile and Lumber export permits for shipping to the USA.
Certain goods entering the commerce of the USA may also be regulated by other government agencies (OGA's). We can assist in the preparation of all documentation and liaison service for many of the U.S. agencies, including
Food and Drug Administration (FDA) regulates and monitors the entry of all consumable items, including pharmaceuticals, in addition to radiation emitting and medical devices
Federal Communications Commission (FCC) regulates most electronic and communication technology
United States Department of Agriculture (USDA) regulates horticultural and agricultural commodities
United States Department of Fish and Wildlife (F&W) regulates the entry of game animals and products of reptiles, fish, birds and fur-bearing species into the USA, in addition to regulating CITES permits
Environmental Protection Agency ensures compliance with the nations environmental laws, including automobile emissions and chemical importations
Department of Transportation is responsible for regulating vehicle safety and performance standards
Becoming a Client
ABC Customs Brokers works hard at keeping it simple for you, our valued clients. Superior U.S. Customs Brokerage Services are available at all North American Customs ports of entry through the use of our affiliate U.S. customs brokerage company, Pacific Customs Brokers Inc. To use the services of Pacific Customs Brokers Inc., they will require the following:
This document allows Pacific Customs Brokers Inc. to act on your behalf with U.S. Customs and Border Protection, in addition to other U.S. Government Agencies.
Payment Arrangements
For Pacific Customs Brokers Inc. to conduct business on behalf of your company, they require your company to have payment arrangements made in advance. They accept payment in various forms for the convenience of their clients:
Credit Card - We accept Visa or MasterCard
Debit Card
Certified Check or Bank Draft
Wire Transfer or Electronic Payment
Cash
Line of Credit - Pacific Customs Brokers Inc., upon approved application, may extend a Line of Credit to clients with a history of good payment, and who import a certain volume of transactions per year. Clients to whom we extend credit may be asked to pre-pay high disbursement shipments and may be asked to provide a personal guarantee. Credit Application and Agreement
When beginning a relationship with Pacific Customs Brokers Inc., their Client Service Team can assist with the following:
Assignment of a Customs Assigned Number
Advise on duty rates and tariff classification
Effect direct payment of duties and taxes with U.S. Customs and Border Protection
Advise of all import requirements with other government agencies (OGA)
Advise all carriers that Pacific Customs Brokers Inc. is now acting on your behalf
Arrange for continuation or termination and replacement of your Continuous Transaction Bond
U. S. Customs and Border Protection has a firm mandate on compliance. If you are appointing Pacific Customs Brokers Inc. as your preferred customs broker, they can review your previous entries to ensure accuracy with the Customs coding requirements. If errors are detected on previous entries, they will consult with you on rectifying any issues, therefore assuring compliance with reasonable care standards
Their experienced Licensed Customs Brokers can review your NAFTA Certificates and other shipment documentation so you are assured of receiving the maximum benefits of applicable trade agreements that the U.S has with other nations
Pacific Customs Brokers Inc. acts on behalf of many different levels of clients, and every client should expect exceptional service:
High volume importers
Seasonal importers
Project managers
Low volume occasional importers
One-time entry importers
Individuals