Get our weekly newsletter delivered right to your inbox and never miss out on the latest in international trade news, cross-border issues and customs regulations.
Importing Into Canada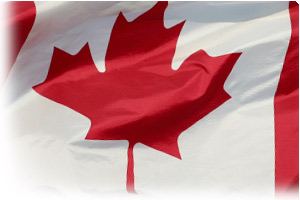 At ABC Customs Brokers, we work hard at keeping it simple. We aim to exceed our client's expectations by providing exceptional services, strategic solutions, and unmatched client satisfaction 24 hours a day, 7 days a week.
Unlike other customs brokers, ABC is able to offer an array of services that will fulfill all of your cross-border shipping requirements. Our commitment to priority service will ensure that your shipments are handled professionally and promptly.
ABC provides services to the following types of clients:
Publicly traded & privately held companies
Partnerships, sole proprietorships, limited liability corporations
Individuals
Trade Associations & clubs
Festival organizers, host committees, charitable organizations
Freight forwarders and trucking companies
Foreign and domestic customs brokers
Many others…
Currently Importing
When importing goods into Canada, businesses, organizations, or individuals are able to turn to ABC for exceptional assistance. Please see below for ways we can help:
Full Account Review
We will review your current and past transactions to determine potential risks and opportunities in a number of areas including:
Harmonized Tariff Classification and duty rates
Valuation of your goods
Country of Origin declarations
Applicability of trade agreements
Consistency of information
Post entry issues such as:

Clarification for CBSA
Duty Drawbacks
Refund Claims
Protests
Binding Rulings
As your appointed customs broker, ABC Customs Brokers will support you in building a proactively managed process to assure maximum efficiencies. We will assist you in the following ways:
Better understanding of the risks associated with importing goods into Canada
Assisting and advising your company with managing your compliance exposure
Refining your Customs compliance process to ensure that reasonable care is being utilized in complying with Customs regulations
Assisting you in assuring optimization of the various trade programs available
Assisting you in identifying your specific brokerage requirements
We believe that it is essential to the success of an importer to have knowledge of the necessary processes and rules involved in international trade. To this end, ABC Customs Brokers conducts a number of Trade Compliance Seminars and Workshops throughout the year. We can customize any or all of these seminars to suit the needs of our clients.
Process Review
We can assist you in promoting efficiencies and accuracy in your processes by:
Analyzing your current documentation and processes
Identifying opportunities for improvement
Reviewing compliance goals and resources
Analyzing the knowledge base of the departments responsible for import documentation and compliance
Streamline Processes
By exercising greater control over the processes involved in importing, you facilitate a greater degree of management control and thus, provide a better product. We can support you in your quest for "best practices" by:
Assessing and clarifying your documentation requirements
Working with your staff to draft process manuals
Assisting in developing formal policies
Recommending appropriate documentation strategies
Providing specialized training for your staff
Encouraging management involvement and leadership
New to Importing
If you are new to importing, our customs specialists will assist you with the necessary requirements for importing into Canada. There are a number of forms and declarations required.
Canada Border Services Agency (CBSA) will require the following:
Description of the goods
Canadian Port of Entry
Currency used in the transaction
The value and dutiability of the goods
Country of original manufacture or growth
Clear markings with the country of origin
Whether the commodities imported are considered trade-sensitive
Commercial vs. Personal Use Importation
The regulations for goods being imported for commercial sale and those being imported for personal use are considered the same in the eyes of CBSA. Goods may imported by the owner or purchaser of the goods. It is not necessary to have a license to import into the United States.
Vehicles
All imported motor vehicles must comply with Transport Canada Standards, in addition to the completion of Form 1 documentation. If you know that your vehicle complies with the regulations, we can assist you with the importation of the vehicle. If you are unsure whether your vehicle complies, we can assist you in making this determination.
ABC Customs Brokers conducts a number of Trade Compliance Seminars and Workshops throughout the year, including Basics of Customs Compliance, NAFTA, HS Tariff & Classification and others. These seminars are facilitated by Licensed Customs Brokers with many years of experience in the Customs Brokerage Industry. In addition to our regular scheduled seminars, we can customize a seminar or workshop designed to suit a specific industry need.