Get our weekly newsletter delivered right to your inbox and never miss out on the latest in international trade news, cross-border issues and customs regulations.
Sports & Special Event Industry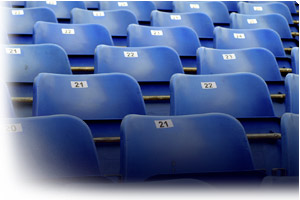 At ABC Customs Brokers, our 55+ years in the business has developed our expertise and systems to serve both large and small events, and will help ensure your items clear entry through customs with a minimum of delays.
Often times, event related items arrive at customs with the following:
Incomplete or incorrect shipment manifests
Incomplete customs invoice information
Insufficient export documentation from the exporting country (example: Form 4455 from the U.S.A.)
Contact Us for Special Event Shipments
ABC Customs Brokers will work closely with event logistics staff to coordinate the following:
Complete shipment manifests accurately
Clear understanding of how the goods will enter the country from the Canada Border Services and U.S. Customs and Border Protection perspective:
Consumption entry

ATA carnet entry for further export
Temporary import for pending return to the origin country (Canadian Form E-29B)
A 1/60th entry
U.S.A. temporary export
Cancellation of Canadian Bonds open departure
E-15 Form
While simple in its purpose, problems with documentation can cause costly delays, placing special events in jeopardy, by certain shipments or goods not be allowed access into the country.