Get our weekly newsletter delivered right to your inbox and never miss out on the latest in international trade news, cross-border issues and customs regulations.
Forestry Industry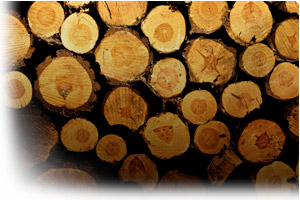 ABC Customs Brokers has a long and proud history of serving companies in the Forest Industry. Forestry and lumber is one of Canada's primary industries, and ABC has developed expertise in assisting forestry companies and suppliers with helpful advice on how best to handle forest equipment, logs and lumber when it enters Canada. Often times, forestry companies or suppliers importing equipment or machinery, experience delays in customs clearance due to:
The USA-Canada Softwood Lumber Agreement
Problems with Canadian Food Inspection Agency (CFIA) due to the requirement for steam cleaning.
Problems with the U.S. Customs and Border Protection 72 hour rule for exporting vehicles.
Questions as to the process for re-export of the equipment
Incomplete or unclear documentation.
Contact Us for Forestry Shipments
With offices in both Canada and the USA, ABC Customs Brokers is the right choice for a customs broker when exporting logs and lumber. ABC has access to the on-line permit application system through the Canadian Department of Foreign Affairs and can obtain Export Permits for your company.
ABC Customs Brokers will use our focused expertise in the Forestry and Lumber Industry to work with your company to reduce service delays at all border ports, airports and seaports. The following services can be provided by ABC Customs Brokers to ensure exceptional customs brokerage services are received:
A skilled team of Licensed Customs Brokers who are well versed in all aspects of the U.S.-Canada Softwood Lumber Agreements.
United States Licensed Customs Brokers on staff who work with our Canadian vehicle Import Specialists.
Experts on the North American Free Trade Agreement (NAFTA) ensuring your company's compliance and lowest possible government fees.
Educational Seminars and Workshops to assist you and your staff of understanding Canadian and U.S. Customs rules and regulations.
Freight Services to assist with planning the transportation equipment, machinery, infrastructure relocation. We have a list of heli-support companies and fixed wing aircraft owners to support back-woods operations.