Get our weekly newsletter delivered right to your inbox and never miss out on the latest in international trade news, cross-border issues and customs regulations.
Fish & Shellfish Industry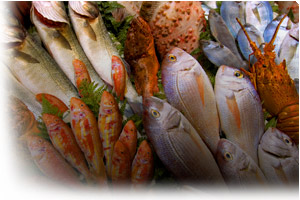 As one of Canada's largest customs brokers for fish and seafood, ABC Customs Brokers will assist you in getting your time sensitive shipments to market on time. We understand the serious consequences of service delays at a customs entry point for your highly perishable goods.
ABC Customs Brokers can assist with following:
Updating and maintaining your mandatory Fish License from the Canadian Department of Fisheries and Oceans.
Daily interaction with the Canadian Food Inspection Agency (CFIA) to ensure the most up-to-date accuracy of information.
Educational Seminars and Workshops directed at teaching importers customs compliance, thus reducing any penalties and fines issued by Canada Border Services Agency and U.S. Customs and Border Protection.
Educate suppliers through site visits, seminars and workshop invitations.
Work with carriers to assist them in expediting the customs release process on shipments entering the country.
Contact Us for Fish and Shellfish Shipments
Challenges often experienced by fish and seafood importers are as follows:
Unclear or incorrect documentations
Late shipment changes, including quantities and/or value
Late entry notification of customs transaction's number for the Department of Fisheries and Ocean Fish Import Notification
ABC Customs Brokers has a long list of clients in the Fish and Seafood Industry including:
Seafood wholesalers
Fish brokers
Fish store retailers
Seafood processors
Aquaculture growers