Get our weekly newsletter delivered right to your inbox and never miss out on the latest in international trade news, cross-border issues and customs regulations.
Construction Industry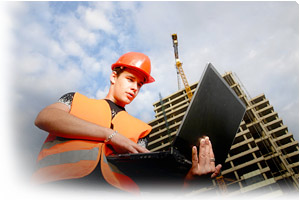 Does your company import construction supplies and materials?
Importing shipments for the construction industry is often very detailed, due to the fact that components are often manufactured to very detailed specifications. With some special care and attention from your customs broker, you can ensure that all HS Traiffs are applied properly, avoiding unnecessary government fees. ABC Customs Brokers will assist your company in receiving the most favourable duty and tax rates for potentially high payouts. This ever-emerging industry requires trained professionals who are experts in determining accurate Harmonized System Tariff classifications, accurate country of origin information. Often times, companies or suppliers importing equipment or machinery for the Construction industry experience service failures from their customs broker due to:
Inaccurate or incomplete assessment of the correct HS Tariff classifications
Improper description of items
Questions as to the process for re-export of the equipment
Incomplete or unclear documentation.
Contact Us for Construction Shipments
ABC Customs Brokers has over 55 years of experience in the Construction industry which will assist your company to reduce service delays at all border ports, airports and seaports. The following services can be provided by ABC Customs Brokers to ensure exceptional customs brokerage services are received:
ABC Customs Brokers has a vast list of clients involved in the Construction Industry to include:
Engineering companies
Road builders and contractors
Building contractors
Suppliers to the building industry
Machinery suppliers, retailers and wholesalers