Get our weekly newsletter delivered right to your inbox and never miss out on the latest in international trade news, cross-border issues and customs regulations.
Agriculture Industry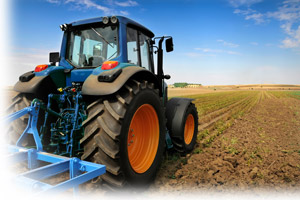 With over 55 year roots in the Agriculture Industry, ABC Customs Brokers is well-equipped to provide your company exceptional customs brokerage services. Often times, companies or farmers importing agriculture or machinery, experience delays in customs clearance due to:
Problems with the Canadian Food Inspection Agency (CFIA) due to the requirement for steam cleaning.
Problems with the U.S. Customs & Border Protection 72 hour rule for exporting vehicles.
For complete or unclear documentation.
Contact Us for Agricultural Shipments
ABC Customs Brokers will use our focused expertise in the Agriculture Industry to work with your company to reduce service delays at all border ports, airports and seaports. The following services can be provided by ABC Customs Brokers to ensure exceptional customs brokerage services are received:
ABC Customs Brokers has a vast list of clients involved in the Agriculture Industry to include:
Farm owners
Machinery importers, retailers and wholesalers
Greenhouse operators
Soil enhancements (fertilizer and chemical) importers
Auction houses